Music Battle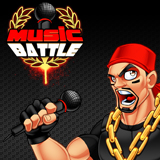 Music Battle
21,434
Beta
Free
Real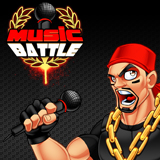 Music Battle is a free browser game with different pay options. The game starts out with a helpful tutorial, if you can muscle through the first few minutes then you are all set for many hours of enjoyment. Many players usually skip the intro tutorials anyway and if you played other browser games then it should not be an issue to succeed at Music Battle. The game is based on you being a small time musician that wants to make it big. The three options you get are: rapper, rocker and pop star. You can choose several paths of illegal and legal money making professions to keep you afloat while you record your first big hit. Want to make a buck pick pocketing some chump on the street? Or is selling dope more your style? Either way the money you make helps push your recording time in the studio so you can hit the top of the charts and make the serious cash.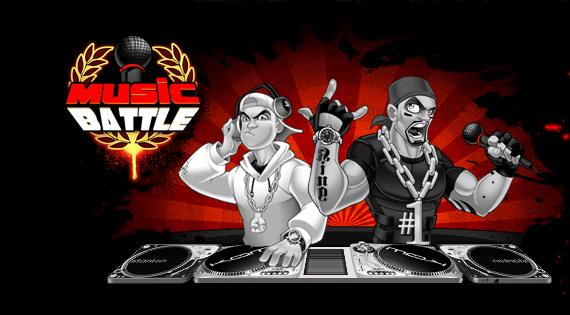 What is so fun about this game is it shows just how far the industry is going. We, as gamers, are being given more and more choices regarding the types of content we would like to enjoy. No longer is it simply swords and sorcery as evidenced so strongly by the urban themed MMORPG Music Battle.
The really great part of this game is the freedom to upload your own pictures for your avatar and even upload your own music to enjoy. Music Battle is the only browser game I have played that doesn't allow multiple accounts from the same IP. This keeps the game pretty fair and definitely more enjoyable. The system to earn game cash is extensive, from the illegal sale of narcotics and theft, all the way to gambling and investing on the stock market. The Gambling system allows you to pick from a list of other games to play for money. Casino games like black jack and slots are an option to make some dough while other games are also available for fun like air hockey. The stock trade is based off current stocks so some business savvy might be helpful. Be wary of the illegal side because it can land you in the slammer, but don't worry you can always chat with a friend in game to bust you out. The chat option is also really nice to see since most games don't allow you to chat with friends and fellow members on your record label. Want to trash talk another musician then you also get that option.
Most other browser games don't rank the top players but Music Battle does. You actually get ranked based on your score as if you are really on the billboards top 100 artists list. So if you love music and petty theft and you got something to prove then give it try, you won't regret it. Did we mention that it was 100% free? If you enjoy MMORPGs then this is a great way to check out something a little different than the standard sci-fi or fantasy fare and support innovation in our industry.