Fast and Furious FIG

Stillfront AB
179,296
Open Beta
RealTime

Summary:
Universal is releasing the 4th movie in the Fast and the Furious series in June 2009. The brand has been very successful in the gaming community with successful Console and Mobile titles. Now we are introducing the fan base with a web browser game also.
Fast and furious will feature more visuals and less text to make for easier game play and a more immersive environment. Your goal is to get as much respect as you can. In street racing, respect is the key element. You will gain respect by winning races, having good stats and by equipping your car with styling parts. A great deal of the focus will be to get new players involved in the game and the gaming community.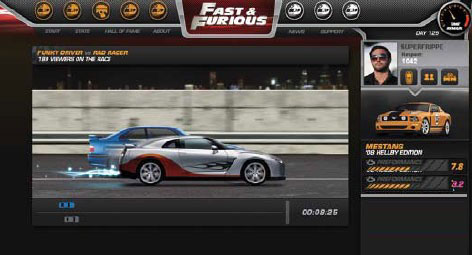 Features:
STREET RACING
The key element in F&F is the street racing function. This is a place where you′ll interact with other players by chatting with them, checking out their cars and challenging them to races. During such a challenge you will have to decide how hard you want to push your car. If you push your car harder you will have a greater chance of winning the race, but you will also be more likely to damage your car. Winning a race will raise your stats.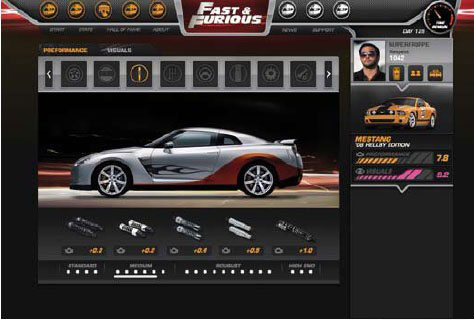 GARAGE
When you want to add, remove, or tune parts on your car, you can head to "Your Garage" to get the work done.
REPAIR YOUR CAR
When racing or using your car in any other way, your car will take damage. To repair your car you will have to go to your garage and place the car there for a while, which means you will not be able to race for a while. To get your car ready faster you can buy tools to speed up the process.
Relevant Games