SkipperMania

Summary:
SkipperMania is a collectible cards multiplayer sailing game set in the Bay of Rubies, where the finest sailors of the world challenge each other in thrilling regattas on super fast ships. Will you be able to become the best sailor around? Train your characters, improve your boat and expand your crew. That's how you'll be able to rank above all the other players in the sailing world.
General Information:
The game randomly gives you 7 cards after you sign up: a boat, a crew and 5 characters.
The first thing to do now is to create a team.
Go to the My Teams page (click on the white boat in the main page or click on the second icon from the left in the top menu), type in the name of your first team and click the Add Team button. You see your cards now. Analyse their characteristics and find out their potential to understand how to create a winning team. Do not forget the weather variable which affects the performances of your cards. Drag the cards of your choice to the 5 slots at the top and save the team.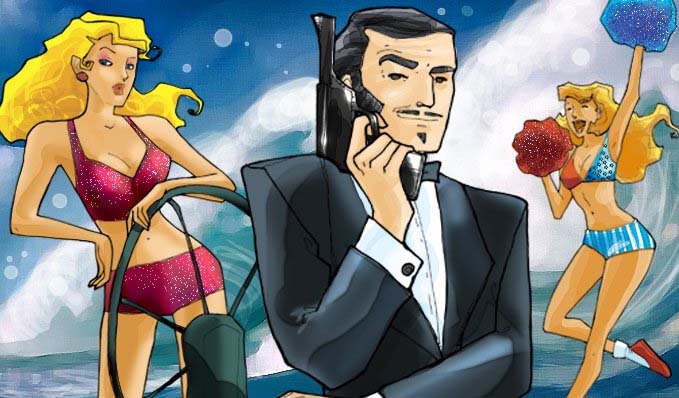 Cards
There are three kind of cards:
The boat
Your boat has two characteristics: handling and speed. Handling is important both at the start and in navigation; speed is only relevant after the start.
The crew
It has only one characteristic: strength, which is important in both phases (start and navigation).
The characters
They have four characteristics: Intuition, Navigation, Concentration and Aggressivity. They affect differently the performance of a character according to the role you assign it to.
Card Auctions
Exchange your cards to complete your collection and to improve your teams. You put a card at auction from within your Collection page, setting a base bid price in Rubies (you can get Rubies in the Shop). The other players can bid for the card and try to outbid their competitors. Remember to participate to the other auctions, to develop your collection.
The game organizers keep the 5% of the Rubies gained from selling cards. Remember it when you decide your base price. An auction lasts 2 days and extend by 2 minutes for every new bid.
Relevant Games