TopRacers

Summary:
TopRacers F1 Manager is an online Formula 1 game that allow us to manager our own team. We will play the role of Flavio Briatore at Renault or of Ron Dennis at McLaren, and manage all single aspects of a F1 team.
Features:
Inside TopRacers you can:
Configure your cars on an individual basis.
Choose the strategy to follow in each Gran Prix.
Follow your race with the live timing broadcast.
Decide who is your leader driver.
Hire or fire drivers, engineers or mechanics.
Dedicate research and development hour to improve your car and its components.
Buy and sell piece specifications for your car.
Receive offers and decide your own sponsors.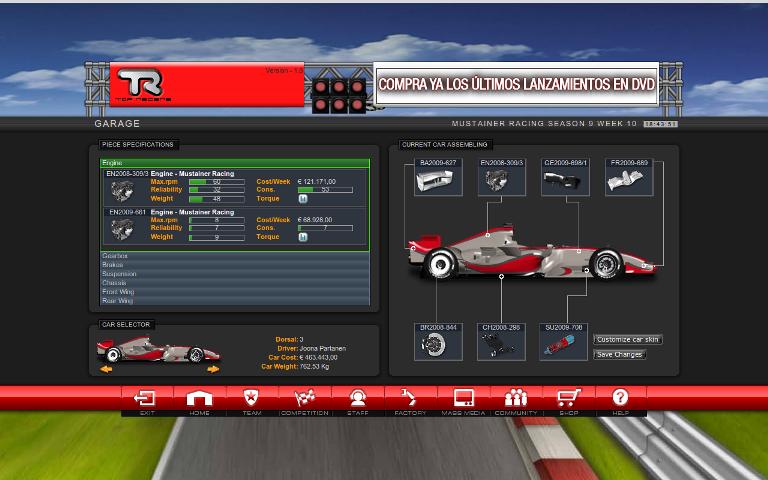 Inside TopRacers F1 Manager a real Formula 1 championship (18 Grand Prix) is divided into two seasons (9 Grand Prix each) but we will compete in all the official Grand Prix Circuits.
While at first the game may seem a bit complicated because of the many configuration parameters we must play with, after a couple of races the player is completely in his role. He will play with different set-up parameters (wing, gear ratios, fuel load) to improve his results like in a real F1 Team. Edenic Games is always working in new options to give the game even more realism.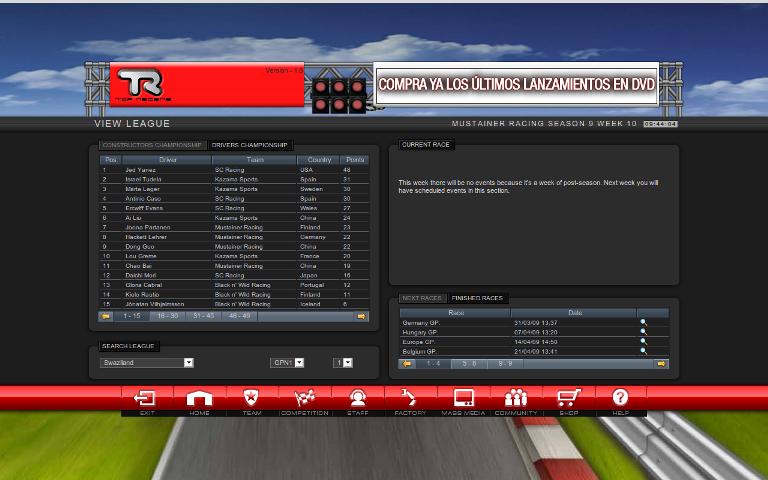 A point to focus about TopRacers F1 Manager is the forum where there are answers to virtually any question you may have as a novice player: many members provide advice and answers to the most common issues that often arise when we begin to handle the virtual team. We are proud of the community effect achieved in the forum where anyone can comment any news about Formula 1 with other fans of this sport.
http://uk.topracers.net
Relevant Games