WebWars: EVE

Summary:
WebWars: EVE is a new type of game about conquering territory and controlling territory - but, in this case, the territory is websites. The value of a territory (website) is tied to how many people visit that website in the real world. WebWars: EVE is layered on top the existing Internet and played through your browser. There is a plugin that lets you send in your Frigates, Cruisers, and Battleships to take over whatever websites you happen to be visiting!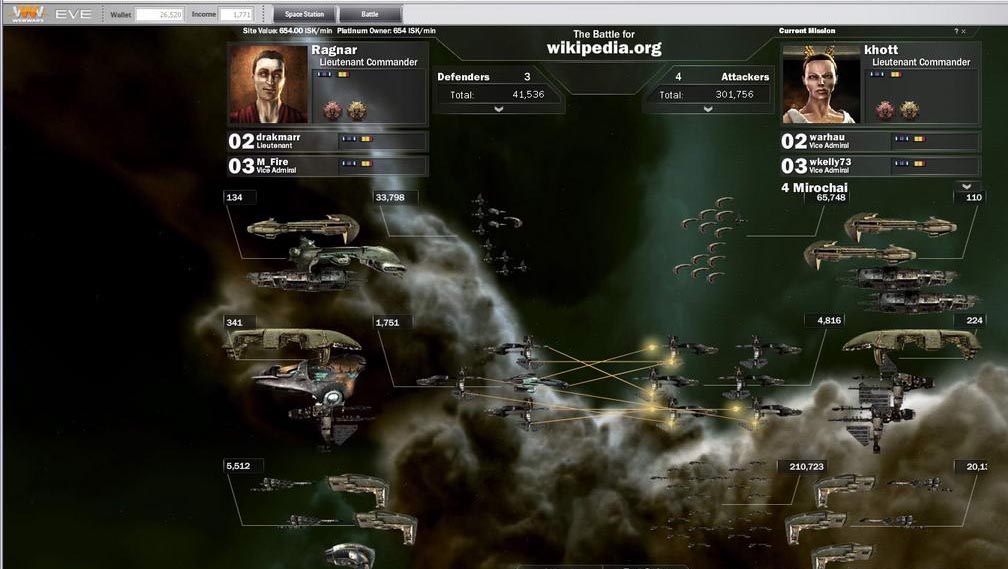 Features:
As you begin to take over websites, you use that income to buy more ships then go take over more and more websites. Every site on the Internet is a valid territory and a new battle starts every 10 minutes. The most valuable territory to own, of course, is google.com. It's currently defended by Commander CRonaldo with a total fleet of 88x Tech1 Battleships, 500x Tech2 Battleships, 888x Tech1 Cruisers, 1500x Tech2 Cruisers, 2500x Tech1 Frigates and 2500x Tech2 Frigates, so if you are gonna attack, you better come strong. Maybe you better stick with your high school band website for now until you save up enough resources to go for the bigger sites. Or maybe you can gang up with your friends to attack your favorite blogs or game community websites. The Internet is your oyster!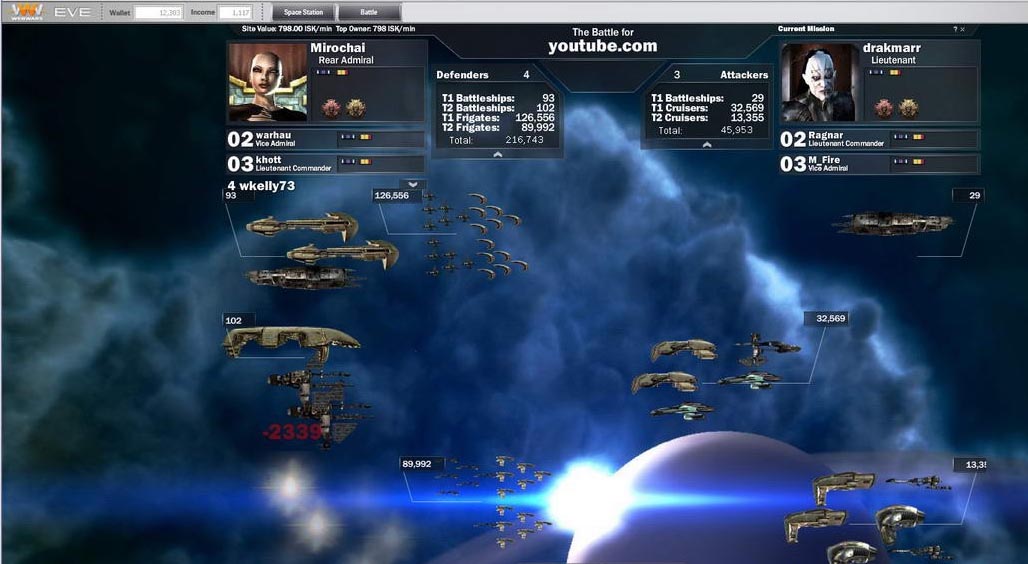 WebWars: EVE is free to play. Once you receive your coveted Private Beta invite, you simply install the plugin, buy your first 5 Frigates, then you are off and running. There are a number of fun upgrade options for your space station that can enhance the potency of your tech 2 ships and your strategic options in battle as you plot to stake your claim on the net!
WebWars: EVE does use the same Eve ships, the same fiction, and much of the IP, but it is an entirely new and different game based on the same IP. WebWars: EVE is a much more casual game and something both non-Eve players and Eve players can enjoy from the comfort of their favorite web browser.
Relevant Games