Blood Wars

Summary:
Blood Wars

is a free Browser-based MMORPG(massive multiplayer online role-playing games).
Impersonate a vampire in post nuclear world and fight for dominance in the only city that survived the apocalypse. You begin the game as a newly-changed vampire, without support, having only what you managed to find in surrounding ruins.
During the course of the game you'll do many quests penetrating the ruined world, seeking every patch of the past that will help you defeat your enemies. You will fight against other vampires dwelling in the city to gain resources, experience and respect. You will battle to protect every yard of those few alleys called the square. You will also lay sieges trying to get through to wealthier districts called the zones. However, you won't be alone during these heroic battles. Your clanmates will support you on the way to power.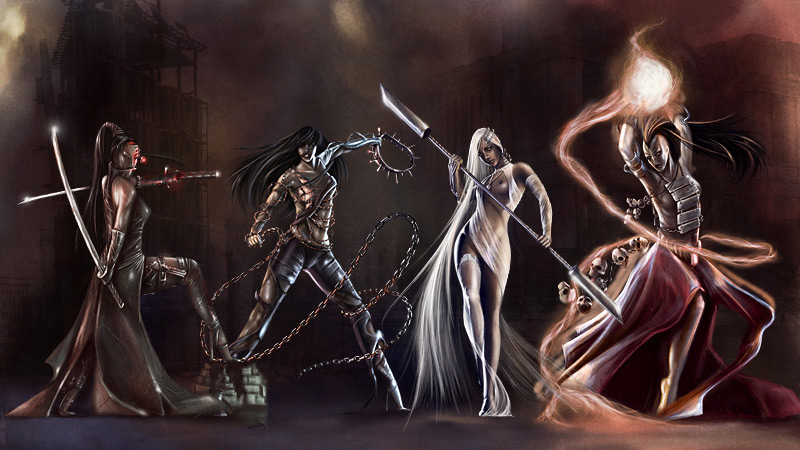 Game features
4 unique races with various vampiric powers called Arcana
each race possesses 10 unique paths of progress in the form of tattoos
dynamic character development system
system of tasks adapting to character level
unique option to do quests and discover surrounding world
integrated messagebox
possibility to create and develop a clan
clan armoury available for the best clans
5 various city districts called the zones
possibility to build up your territory (square) with buildings available in each zone
possibility to besiege other players in order to take over their squares
clan sieges with more than 60 fighters at the same time!!
77 basic items
143 prefixes of items
149 suffixes of items
about 22918 various items to find
each has 18! levels
so all in all 412524 unique items!!!
unique sets of jewellery and armour to collect
30 various disposable items
trade through auctions
clan events allowing to challenge mythical monsters of vampiric world
Relevant Games