MyDivaDoll

Summary:
MyDivaDoll - is a fun game of fashion and design. In this game you create your DivaDoll, Train her for a cool dream job in fashion or entertainment, Shop for the latest look, decorate her Condo, and help her Flirt with good looking guys!
Features:
Makeover
You can update your DivaDoll's look as often as you want! From the Top Menu, CLICK "Makeover Time!"
At the Left, you'll see your DivaDoll and at the Right, you can fuss with hair, makeup, skin tone, etc., just like you did when you first made your DivaDoll. Just CLICK on one of the circled Features and the options for that Feature will appear below.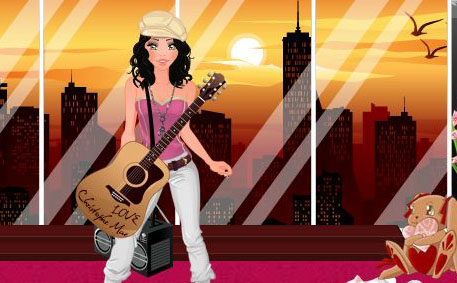 CLICK an option to see what it will look like on your DivaDoll. You don't have to buy to try on fun new looks! Sometimes there are multiple pages of options, so navigate the pages with the numbers at the bottom. In this example, it will cost 2 DivaBucks to change Hair style. If you want to go for it, CLICK "CONFIRM."
The new look will take only moments to update!
Shop
From the Top Menu, CLICK on "Shop." You can Shop for Clothing items, Accessories, Furnishings and Pets!
To find something you like, CLICK on a circled Category (at the top) to reveal the Options page(s).
Roll your Mouse over any Item to see more detail. The Item price appears below the picture. CLICK "Buy" to add it to your Condo.Remember to check out ALL the pages! Use the arrows and numbers at the bottom to navigate. You don't want to miss anything cool!When you buy something at the Shop, it will be delivered to your Condo. You'll find your purchase at the Top Left end of your Condo.
Community
MyDivaDoll is a great place to meet new friends! You can Gossip about everything, but nothing.
An IRC and a Gossip Board are available in the Top Menu under "Community".
You can find FUN extras! Select the option from the Top Menu. You can make an Avatar for MSN and other Message Boards from your DivaDoll, you can create a link to your Condo for your friends. You can also put your DivaDoll against cool backgrounds and send e-Postcards to your friends!