Panfu
Summary:
Panfu is a fun virtual world, in which children can play online games, have fun, learn Spanish easily and make new friends.  Kids explore Panfu with a panda avatar, which they can dress up. Every week panfu offers new exciting adventures, quests and games. You can also adopt your own virtual pet, that you have to take care of.
Features:
 In the virtual world of Panfu, young Internet users between the ages of 8 and 12 years will find a wide range of free and child-appropriate online games including a safe and supervised chat tool ,learn Spanish and the option to care for a virtual pet. Every child in Panfu can individually stylize their own panda and set up and decorate their own tree-house. Creativity is particularly encouraged in Panfu.
Panfu is colourfully designed and advertisement free to members (Gold Pandas). In addition to the exciting online games children will also have the chance to socialise with children of their age through chatting and developing friendships.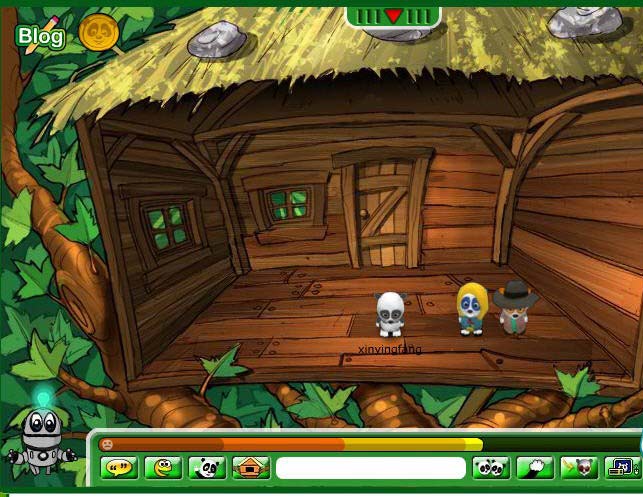 Panfu coins
In Panfu, the currency is called Panfu coins. You can earn Panfu coins by playing the games.
There are many different games from which you can choose: Fish'n'Fish, Hubi, Train Your Brain, Bolly Hop and many more. The better you get at these games, the more points you win and the more Panfu coins you earn.
Your Tree-house
Every panda gets their own tree-house. If you have the Panfu Gold Package, you can purchase furniture for your tree-house that fits your taste. You can open your tree-house to other pandas. This means that you can invite them even if they are not on your friends list.
Newspaper
A new online issue of the panda newspaper 'Bamboo Gazette' is regularly published. The 'Bamboo Gazette' is published in English and Spanish. You can read the newspaper if you click on the newspaper icon in the upper left border of the screen. The 'Bamboo Gazette' reports what happens all over Panfu, provides you with background information, and explains trivia from around the world.
Medals
One of the secrets in Panfu is that there are hidden pins and small photos which you can collect. To wear the pins that you find, choose a pins from your player card. There are new pins regularly hidden in different locations around Panfu. Look out for the many clues that can lead you to a pins – for example, there might be a small icon which was not there before.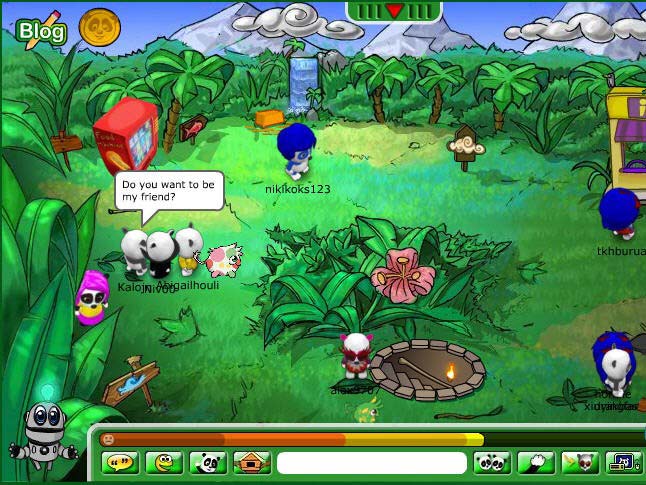 About Bollys
The pets of your Panfu pandas are small, soft creatures which look a little like ducks and are called Bollys. Penelope Panda brought them back with her in January 2008 from her expedition through Patagonia in South America. So now, pandas can finally have their very own pet. Thanks to their loyalty and friendliness, Bollys are very cuddly creatures and make great pets.
Relevant Games